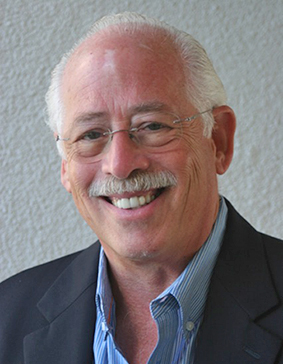 Don Mathison is the CEO and Founder of the Broadband Solutions Group, a Los Angeles/ DC based company specializing in Internet Video, Cable TV and Broadcast TV.
After forty years as a senior marketing & programming executive for a number of prominent Communications Conglomerates, Don's contacts read like a Who's Who of the Communications Industry. At the same time, Mr. Mathison also served as a part time faculty member teaching broadband communications as a hobby at George Mason University in Fairfax County VA for over 10 years.
Don's roots trace to the start of the satellite cable industry where he held senior positions with over six major communications conglomerates including such companies as the Times Mirror Co, Providence Journal, Media General, Group W Broadcasting and Cable and Warner Communications, now Time Warner.
Don is a well known personality in the cable TV industry. Over a decade ago he was elected to the "Cable Pioneers." .
Don Mathison has an MBA in Marketing Management from The Baruch School of Business, NYC, and splits his time between the suburbs of Washington DC and Santa Monica, California.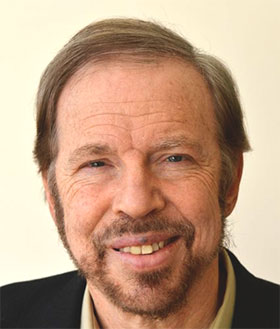 Dr Ira Kaufman
Ira's 35 years of marketing experience spans three worlds: business, nonprofit and education. Earning his PhD in Marketing and MA in Sociology under the mentorship of Dr. Philip Kotler at Northwestern's Kellogg School of Management, Ira worked with Dr. Kotler to advance early initiatives in social marketing.
Since then, his work has focused on crafting social branding and Integrated Digital Marketing plans for SMEs and nonprofits. Visiting 34 countries as Executive Director for an international nonprofit, Ira developed a cultural sensitivity integrating values and sustainability into workshops on marketing strategy in Asia and the Middle East.
He taught digital marketing at the senior executive programs of Kellogg and Virginia Tech, and currently is designing innovative courses on digital marketing and social entrepreneurship.  As a digital strategist, he helps companies ranging from multinationals to start-ups with their social branding and integrated digital marketing and transformation strategies.
He has recently co-authored Digital Marketing: Integrating Strategy, Tactics with Values with Synecore Digital Strategist, Chris Horton.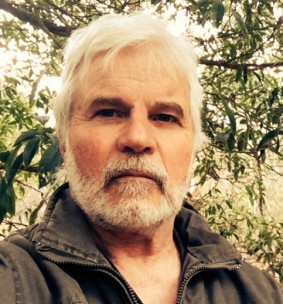 Stephen Liddell – Chief Creative Officer – has more than 30 years experience in film, television and interactive media as a cinematographer, commercial director, web designer and creative director. Beginning as a cameraman at Australia's ABC Television then moving into directing, Stephen worked on some of Australia's most loved programs across a number of major television dramas and top music videos for some of Australia's best known music artists including music legends INXS, Midnight Oil, Men At Work.
Since 1996 Stephen has been on the cutting edge of interactive entertainment as a creative director for interactive media, 3D animation and development in Internet and broadband interface. Stephen has been Creative Director on a number of prestige high profile interactive projects , IBM, Movie World Virtual Theme Park, Cotton Australia, 'Journey's Places Tracks and Dreams' for the ABC and many more.
Stephen has also lectured at 'School Of Visual Art Sydney'.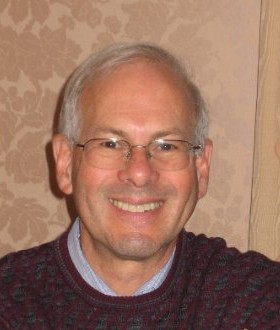 Stuart Mathison has forty years experience in computer networking and telecommunications as systems designer, product manager, entrepreneur, corporate planner, venture capitalist, management consultant, and author. Includes four years management consulting experience at Arthur D. Little, Inc.; 18 years experience as a founder and senior officer of Telenet Communications Corp., the first provider of public packet switched data communications services and systems (acquired by GTE in 1979 and subsequently merged into Sprint International); six years at Sprint International (merged into Global One), two years at Global One, and 12 years of business planning consulting work in technology and network-oriented sectors. Specialties:- Business and product/service planning, strategic planning in the telecom/data/internet sector – New venture formation, venture financing, mergers and acquisitions – Voice, data and video network planning – International network planning and operations – High tech strategic planning, due diligence, feasibility studies, market analysis, product/service rollout.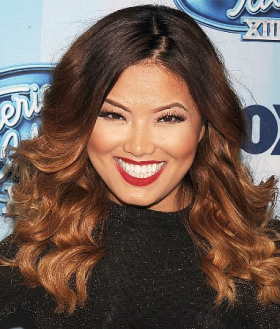 XiXi Yang is the Founder, Executive Producer, Co-managing Partner and TV host of Next Media Elite, LLC. (PopStop TV Network). Created in 2010, as a media publishing company and one of the leaders of youth entertainment around the world.
During the three-year venture, the company produced "Pop News Daily" and "Celebrity Interviews" (daily web videos syndicated globally through multimedia platforms). In 2012, "PopStop TV News LIVE" was launched, the first interactive entertainment television show airing on Broadcast TV.
A Mandarin-speaking version for web TV bringing exclusive American entertainment content to China was added.
In addition to  properties across television, web, and radio, our content is syndicated globally to our online network of distributors. For more information on PopStop TV Network, please check out..